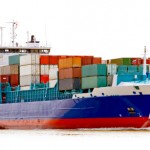 With the market logging record gains since the start of the year, it's hard to find good stocks to buy now that are still a bargain. Harder still is finding cheap equities with attractive yields and big upside potential.
But Money Morning Global Investing Specialist Martin Hutchinson found a sector that's in a spectacular uptrend.
As he explained to our Money Morning readers in late May, "If you're in the right stocks, you're going to see big growth and solid dividends for years to come."
The sector hitting Hutchinson's radar now is shipping stocks.
The shipping industry has indeed taken it on the chin since reaching its record high in May 2008. But the sector is headed higher, a trajectory that brings with it some very attractive profit opportunities.