short the euro
Article Index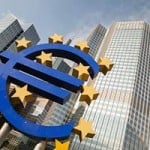 The European Central Bank meeting today (Thursday) stuck to the Eurozone's easy money script.
European Central Bank president Mario Draghi's commitment to super accommodative monetary policy in a sluggish Eurozone is certainly not the medicine Europe needs right now.
But it is has made some already enticing investment opportunities all the more attractive...