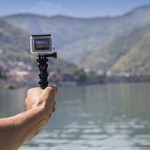 The GoPro stock price has fallen more than 51% since mid-June. For some stocks, such a plunge is actually a flashing "Buy" signal - shares trade at a bargain, and whatever drove the stock price down stops being a bearish factor.
So this means now many investors are asking us "should I buy GoPro stock?"
For the answer, we turned to Money Morning Chief Investment Strategist Keith Fitz-Gerald. He's a 34-year seasoned market analyst and professional trader with a specialty in global markets.