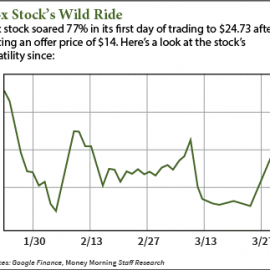 Box Inc. (NYSE: BOX) stock has been the most talked about new stocks of 2015.
After setting an offer price of $14 on Jan. 22, Box stock soared 77% in its first day of trading to a high of $24.73 per share.
It's been a very different story for Box stock since that first day, however. After its huge first-day pop and subsequent pullback, investors have been asking us "should I buy Box stock?"