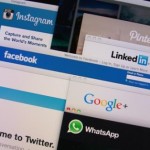 Since appearing on FOX Business last week to talk about three major tech companies - Facebook, Twitter, and Amazon.com - I've been getting a ton of questions about what the future really holds for these companies.
Especially Facebook and Twitter.
Those are probably the two best-known players in the social media sector right now.
After releasing their third-quarter earnings reports just days from each other last week, it's evident that their fortunes are starting to diverge.
While Facebook's fortunes are on the rise, Twitter is choking.