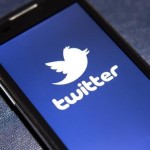 Twitter (NYSE: TWTR) stock plunged 10.4% after it released its second-ever earnings as a publicly traded company on Tuesday. It dropped as low as 14.22% in premarket trading, ultimately opening down 11.78% on Wednesday morning.
Its first quarter earnings per share (EPS) of $0.00 topped Wall Street estimates by $0.03, and a revenue of $250.5 million beat projections by $9.6 million, constituting a 116% increase compared to the same period last year.
The good news ends there.