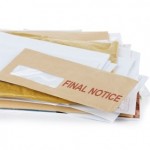 Letting sequestration happen is just the latest burden Washington's politicians have dumped on a struggling and shrinking middle class.
Unless our bickering lawmakers come up with a solution, the Congressional Budget Office estimates that sequestration could knock 0.6% from the nation's gross domestic product and cost up to 750,000 jobs.
And this comes while most middle-class families are still struggling to adjust to the 2% reduction in their paychecks that occurred when Congress allowed the payroll tax break to expire on Jan. 1.
If it seems that Congress doesn't care about the plight of the shrinking middle class, it's probably because they're so far removed from a middle-class lifestyle. They earn $174,500 a year, far above the U.S. median salary of $50,000, and nearly half are millionaires.
Meanwhile, life keeps getting worse for the shrinking middle class - yes, shrinking.