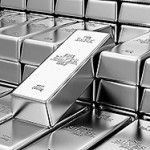 Silver is a versatile metal.
But as diverse as it is, it's also in a pretty small global market. As in only $20 billion as of 2014...
That means the silver market's size creates price volatility not seen in other metals.
Plus, there's another huge factor that affects the silver forecast - gold!