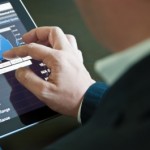 The big caps like Apple and Google are terrific performers, don't get me wrong, but they just can't hold a candle to small-cap gains.
I love small caps because they offer the potential for runaway, triple-digit profits that you can bank as the companies you've picked grow... and grow some more.
These kinds of gains aren't random. They're triggered by "sparks," catalysts that I watch for that can propel stocks upward.
In the case of the biotech stock I'm about to show you, there were a whopping five sparks present.