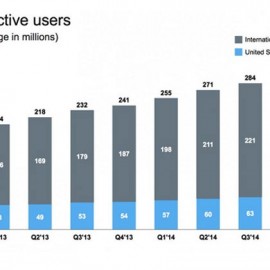 Twitter earnings were released Thursday afternoon for the fifth time since its November 2013 initial public offering. Twitter stock fell nearly 7% after hours immediately after the release. Within 20 minutes, it bounced back positive to a 7% gain.
The way we see it, the first reaction - the negative one - is the correct read.
That's because the company's history of meeting (even surpassing) its financial goals, and missing on user growth, continued today. User growth is the lifeblood of Twitter.