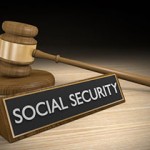 While it went virtually unnoticed, Section 831 of the House's new budget bill could radically change your Social Security benefits.
This change will affect the benefits that as many as 21.3 million Americans could be eligible for, instantly.
According to Larry Kotlikoff, former member of President Reagan's Council of Economic Advisors, "No retiree will ever again be able to feel their Social Security benefits are safe from some backroom, midnight, rushed change in rules that are designed to meet some budget target or accommodate some politician's whims."