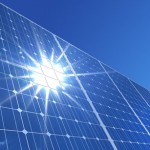 Solar power has three major benefits: It's renewable, it's great for the environment, and it can be produced right here at home.
There has always been one big problem with solar, however - the price. For years now, its high cost has always been the biggest weapon in every critic's arsenal.
But a study released last week suggests this objection is about to fall by the wayside for good.