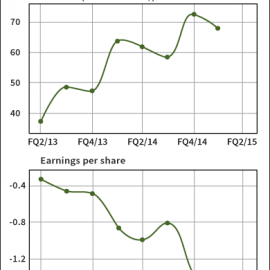 With many analysts bullish on SCTY stock right now, should investors buy it?
The short answer: Probably not. But you can't blame investors for being tempted by SolarCity Corp. (Nasdaq: SCTY) shares. Solar power is an industry growing at a very fast pace.
And while SolarCity is taking advantage of that growth, there's a darker side to this story.