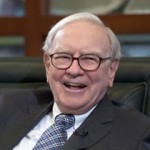 For solid returns with minimal effort and low cost, buy an S&P 500 ETF.
Legendary investor Warren Buffett agrees. On Monday he advised LeBron James to keep it simple and invest in low-cost index funds.
It's not the first time Buffett has recommended this type of investment. "A low-cost index fund is the most sensible equity investment for the great majority of investors," according to Buffett.