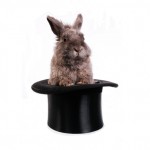 Celebrations of the S&P 500's recent string of all-time high closes have been premature, as it turns out.
Yes, the Standard & Poor's 500 index set another nominal record today (Tuesday) with a close of 1,625.96.
But that doesn't account for inflation. If you apply Yale Professor Robert Shiller's CAPE ratio, the S&P 500's all-time high was somewhere north of 2,000 back in the year 2000 - some 24% below today's record close.
While that might sound like great news for Wall Street's bulls, Shiller's data - which has proven strikingly accurate at predicting long-term market trends - isn't nearly so optimistic about where the markets are headed over the next decade.