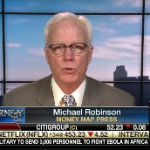 Choosing the best stock to buy to play the commercial space race has enormous upside potential for investors.
That's because the private space industry is worth billions. Exemplar is news today (Tuesday) that NASA awarded Boeing (NYSE: BA) and SpaceX - which is backed by Tesla (Nasdaq: TSLA) CEO Elon Musk - a whopping $6.8 billion contract for its Commercial Crew program.
Watch the video to see our tech guru's pick for the top space stock - the company already has the contracts and the know-how to score big...