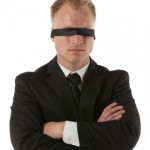 The Hindenburg Omen-a harbinger of stock market crashes-eerily appeared again last week...and the Dow Jones promptly dropped 205 points. But its appearance brought mostly scorn from the mainstream financial media.
Here are just a few of the headlines from the past week:
"Hindenburg Omen is Just Hot Air"
"Why 'Hindenburg Omen' Is Just a Superstition"
And our personal favorite:
"Hindenburg Omen is idiotic, and if you believe in it, you should lose your right to own stocks-or anything"
Several Wall Street analysts reacted as if even being asked about the Hindenburg Omen offended them.
"Let's not mince words on this subject: This is an example of the worst kind of 'technical analysis' - a market signal essentially designated for media sound bites," Adam Grimes, chief investment officer at Waverly Advisors., told
The Wall Street Journal
. "The markets may well decline from this point, but they will not do so because of some cleverly named signal. The Hindenburg Omen, we have to say, is mostly hot air."
Nonbelievers in the Hindenburg Omen say it correctly predicts a
stock market crash
only 25% of the time, and point out the last time it appeared, in 2010, the markets just kept on rising.
"In 2010 the accuracy of the 'Hindenburg Omen' indicator went up in flames and the current situation suggests the same result in 2013," huffed Daryl Guppy on the
CNBC
Web site.
Yet an appearance by the Hindenburg Omen has preceded every stock market crash but one since 1985, and if you look closely at the numbers this indicator's track record is remarkably accurate.
Maybe the doubters don't know as much as they think they do.
"They call it bogus because they don't understand it," said
Money Morning
Chief Investment Strategist Keith Fitz-Gerald, who called the Hindenburg Omen one of his favorite indicators.