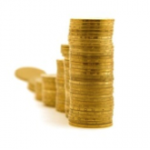 Gold fell by 28% in 2013. That's a huge reversal of a decade-plus trend.
Between 2001 and 2012, gold managed positive gains every single year, a track record unmatched by any major asset.
The precious metal went from a low of $255 in April 2001 to a high of $1,900 in September 2011, for a peak return of 745%.
Since then, gold has given back 35% from its $1,900 high, leading many to call the end of the gold bull market.
But is it really finished?
By looking at history and numerous indicators, I've found a different story.