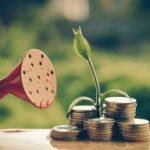 Today, we're going to dispel some massive misconceptions about angel investing.
But we're also going to show you how you can generate life-changing wealth by investing in startup companies with this simple guide.
Angel investing is still overlooked in favor of traditional routes to generating wealth.
For a long time, many thought that only millionaires or tech geniuses in Silicon Valley could access it.