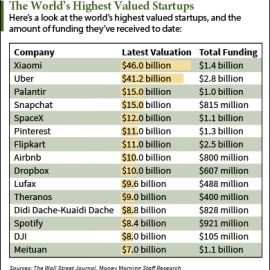 The top 15 startups in the world have raised a combined $16.16 billion dollars and are valued at a combined $222 billion.
This startup valuation chart shows the highest-valued startups in the world as of May 2015.
The startup valuation chart is great for investors looking for the next hottest IPOs. After several rounds of funding, startup companies will typically take their firms public.