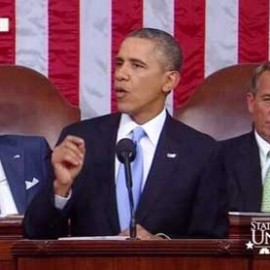 U.S. President Barack Obama will address the condition of the nation and outline his legislative agenda in his State of the Union 2015 on Tuesday, Jan. 20.
He will touch on a major tax overhaul, cybersecurity, and economic recovery. But serious issues aside, millions of television viewers watch the address for more than intellectual debate...
They also tune in for a little social experiment. When you round up a heavily fractioned 535 Members of Congress in one room and force them to listen to a speech from our lightning-rod President, it is nigh-guaranteed some antics will occur.