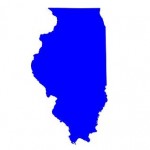 The Securities and Exchange Commission alleged this week that Illinois deliberately misled investors who bought the state's bonds by failing to disclose how much the state pensions were underfunded.
The SEC said Illinois had failed to disclose the extent to which the pensions were underfunded from 2005-2009 - a period during which the state issued $2.2 billion in bonds.
"Municipal investors are no less entitled to truthful risk disclosures than other investors," George Canellos, acting director of the SEC's Division of Enforcement, said in a statement Monday. "Time after time, Illinois failed to inform its bond investors about the risk to its financial condition posed by the structural underfunding of its pension system."
Illinois became the second state charged with securities fraud by the SEC - New Jersey was the first, in 2010 - and both states agreed to heed the commission's cease-and-desist orders without admitting or denying wrongdoing; neither state faced penalties.
And with severely underfunded pension plans in numerous states, Illinois will likely not be the last to face charges.