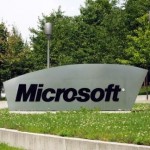 Microsoft CEO Satya Nadella has already made his company a force to be reckoned with, setting the once-stagnant tech giant back on a course toward innovation and big returns.
His efforts have helped push MSFT stock up 27% in just 20 months.
But when he took the stage at a New York City press event on Oct. 6, Nadella started to sound a bit like another, more famous tech executive.
That was the instant Nadella unveiled a series of new hardware products coming from a company that is renowned as one of the biggest software firms on the planet.
Of course, Nadella was taking a page out of Steve Jobs' winning playbook. Apple has in fact become more than just a computing company - it's a true tech "ecosystem."