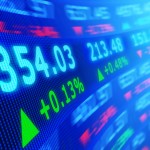 Stocks have struggled to rally in recent weeks, but that hasn't stopped the IPO market from offering investors the chance to leave reason behind.
Last week, two particular deals demonstrated that while the overall market is expensive, pockets of it are undeniably in a bubble.
Here's what you should know about the IPOs and the week...