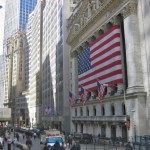 Investors looking for a V-shaped, "buy-the-dip" market recovery were sorely disappointed last week as the major indices took another tumble.
The Dow Jones Industrial Average lost another 541 points or 3.2% to close at 16,102.38 while the S&P 500 dropped 68 points or 3.4% to 1921.22. The Dow is now solidly in 10% correction territory from its 18,351.40 closing high earlier this year and down 9.7% year-to-date.
The S&P 500 is down 9.8% from its 2,134.72 closing high in May and down 6.7% year-to-date.