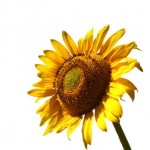 Since legendary investor Warren Buffett took a liking to solar this year, investors have been wondering if it's time to revisit this beleaguered industry when looking for stocks to buy in 2013.
The solar sector has endured a beatdown for about two years, with massive oversupply of solar panels and unfavorable publicity combining to keep solar stocks down.
But two recent purchases by MidAmerican Energy Holdings Co., a subsidiary of Buffett's Berkshire Hathaway Inc. (NYSE: BRK.A, BRK.B), have brightened the solar stocks outlook.
MidAmerican announced a $2 billion to $2.5 billion deal to buy two California solar power projects from SunPower Corp. (Nasdaq: SPWR). MidAmerican also agreed in January to invest in what will be the world's largest solar photovoltaic operation, which is partly owned by First Solar Inc. (Nasdaq: FSLR).
Many solar stocks and solar ETFs, including Market Vectors Solar Energy (NYSE: KWT) and Claymore/MAC Global Solar Index (NYSE: TAN), have soared on the MidAmerican news. They're both up about 17% this year.
Does this mean investors should follow Buffett into solar stocks? Here's a look at the sector.