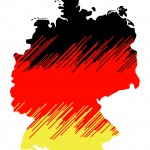 Marina and I will soon board a plane for another trip to Europe.
We are off to Frankfurt, where I have meetings on European natural gas import costs; meanwhile, my better half gets to spoil our grandchildren, who live just outside the city.
My responsibility is to address the energy balance problems emerging for the continent. The focus may be on Germany and the rest of Western Europe, but these problems are emerging elsewhere around the world.
With Berlin opting to phase out nuclear power, the continent's largest economy now has a daunting task to assemble an energy mix that meets expected demand.
This started as a political tradeoff, but it is likely to become the major concern in the broader national strategy to stave off recession. A similar tradeoff is developing in the United States.
A much-ballyhooed German venture into solar and wind has hit a brick wall. There is now a played-down move to import additional nuclear-generated power from neighbors, but now the country is doing the unthinkable to meet its energy demands.
This environmentally conscious country, with one of the strongest green political movements in Europe, is now importing more coal than at any point in the past decade.
The options are limited, along with the time to decide on how to implement all of it. That is likely to result in a political tradeoff distasteful to just about every political party and interest group in Germany.
However, the problems do not end there.