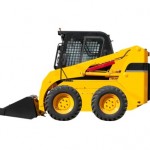 In last week's State of the Union Address, U.S. President Barack Obama delivered some hints as to where he'll focus his spending over the next four years - signaling some stocks to buy in 2013.
In his speech, President Obama made reference to the critical need for infrastructure spending in the United States. He proposed a "fix-it-first" program to address some of the more pressing needs among our nation's roads, highways, bridges and other areas in need of repair.
We have heard this type of political commentary before as the need for infrastructure repair was a highlight of the 2008 campaign. Deteriorating infrastructure is a growing problem in the United States.