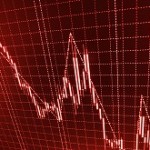 While there's no really bad time to kick underperforming stock positions out of your portfolio, some times are actually better than others.
The good news is, if you're sitting on losing positions, now may be a great time to exit them.
Stocks are near all-time highs, making it easier to see which stocks in your portfolio haven't participated in the long run-up we've had.
It's also a good time because some investing themes that saw big gains are fading, some are dead in the water, and others are just starting to take shape.