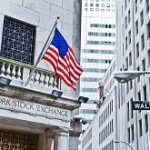 Last month the New York Stock Exchange (NYSE) announced that it would no longer accept stop-loss and good 'till cancelled (GTC) orders. It went on to say that it would cancel existing orders of those types in its books, too.
The policy, subject to Securities and Exchange Commission (SEC) rule filings, goes into effect on February 16, 2016, so there's plenty of time to prepare. Besides, GTC orders usually expire in 90 days, anyway. And of course the brokerages will continue to offer these types of orders. They'll simply trigger in-house and then be sent as limit or market orders for execution.
So, on the surface, this announcement doesn't seem like such a big deal.