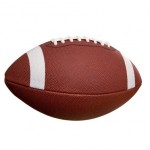 Forget it's the first Super Bowl ever featuring brothers as opposing head coaches. Or the fact that Baltimore Ravens linebacker Ray Lewis will be playing in his last game. Or that the San Francisco 49ers quarterback, Colin Kaepernick, will be starting only the 10th NFL game of his career.
For many Americans, the commercials will be the most entertaining part of the Super Bowl on Sunday.
That helps explain why companies will spend almost $4 million this year for one 30-second ad.
The ads may or may not pay off in the form of higher sales or revenue.
But multiple studies show one clear benefit for publicly traded companies that advertise through Super Bowl commercials: The ads boost the companies' stock prices before and after the big game.