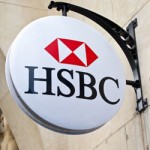 A Swiss bank leak of 30,000 accounts pin fraud and other illegal practices on HSBC Holdings Plc. (NYSE ADR: HSBC), the world's second-largest bank.
"It's banking - the business of banking. The bigger they are, the more corrupt they are," Money Morning Capital Wave Strategist Shah Gilani said Monday.
Leaked files reveal secret accounts and details of more than 100,000 clients from more than 200 countries around the world. Account holders include arms dealers, criminal blood diamond merchants, drug cartels, Hollywood elite, royalty, and "the heirs to some of Europe's biggest fortunes."
It's "the biggest banking leak in history," according to The Guardian.