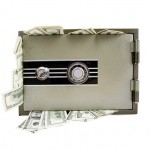 The free market for banking services in the United States isn't a free market at all.
The truth is the biggest commercial banks in America operate with virtual impunity as a government-subsidized, government-protected oligopoly.
So, why don't we drop the pretense that government-owned banks don't belong in a free market economy and create a network of honest state-owned banks to compete with so-called private banks?