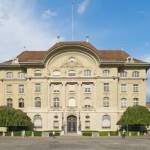 Last week's Swiss National Bank shock, which reversed a key monetary policy, was a perfect reminder of how a single decision can hammer the global indexes like a tsunami.
The Swiss central bank removed a cap that restricted how high the Swiss franc could rise against the euro and unleashed forex chaos. Small forex firms were crushed global markets reacted wildly.
But the financial world, by now, should have known better.