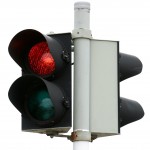 Last week, a federal judge in New York
ruled
that Fox Searchlight Pictures, Inc. broke state minimum wage laws and federal labor law when it didn't pay its interns, Eric Glatt and Alexander Footman, for their work on the production of the film
Black Swan
.
Glatt was an unpaid accounting clerk for Fox Searchlight. His responsibilities included such mundane tasks as filing, getting signatures, and handling petty cash.
The work provided little educational value for Glatt, but good value to Fox Searchlight, since these tasks needed to be done.
And therein lays the rub.
The court found that Fox Searchlight failed the criteria employers must meet in order to have unpaid interns. If not met, interns must be paid minimum wage or better.
These criteria are meted out in a
6-part test
the Labor Department issued as guidelines for employers: