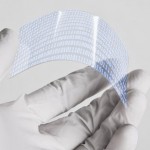 It's not often that you get a chance to get in on the "ground floor" of an entire new business.
But that's just what you have here.
In the past, you've heard me say that we are living in the "Golden Age of Materials Science." You see, without Miracle Materials - and the science that backs them - we simply wouldn't have some of the unique high-tech products we take for granted: smartphones, electric cars, and new drug therapies just to name a few.