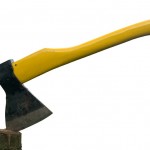 In 2013, Congress is expected to explore a number of tax reforms in order to address staggering deficits and a crippling $17 trillion in debt owed by the Federal government.
No proposed tax reform will be more controversial this year than attempts to alter the Home Mortgage Interest Deduction (HMID).
Considered the holy grail of tax deductions, the annual tax break to homeowners, which provides more than $100 billion a year in tax relief, could see significant changes, thus affecting the finances of millions of Americans.
But in order to understand how these changes could affect you, one needs to understand how this tax break became so monstrous in the first place, and what the impact of such proposals could have on the housing markets.
In fact, this very issue proves why even grander tax reform is necessary right now in the United States.