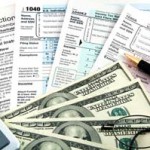 The deadline for submitting 2014 tax returns is fast approaching.
What you pay this year is largely determined by what you did in 2014. But now is a great time to make sure you're doing everything possible so you don't overpay next time around.
That's where tax-efficient investing comes in.