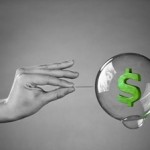 The bears are out in full force trumpeting the news that there's a tech bubble, and the steep decline has started.
As of today's opening, the Nasdaq Composite has dropped 7.3% in just over three weeks. That drop followed an incredible run where the index climbed 28% from September 2013 through September 2014.
But according to Money Morning experts, this is unequivocally not a tech bubble.