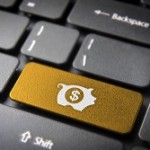 In just the first six months of 2015, U.S. firms spent more than a quarter of a trillion dollars on share buybacks.
And federal data shows that corporate buybacks, which have been rising for years now, are likely to grow even more between now and 2020.
The really good news for tech stocks is this: Technology companies make up the bulk of firms that are racing to repurchase their stock.