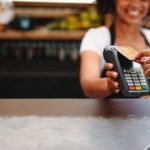 Cash is dead.
And the latest evolution in how we pay could be one of the biggest investment opportunities of the year.
Humans have used all sorts of things as a store of value since the dawn of time, so this trend is nothing new.
But the coronavirus pandemic is making the change to contactless payment happen right now.