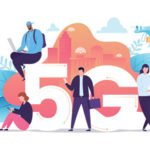 5G could be a game-changing technology like the invention of the first computer or the creation of the Internet.
It has the potential to make self-driving cars, AI, and remote robotic surgeries a reality with its power and speed.
Even more importantly, it could create as much as $1.3 trillion in additional revenue for tech firms by 2026.
That's why we're bringing you three of the best 5G stocks to buy to get a piece of the 5G pie before its full rollout in 2020.