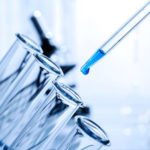 I recently got the kind of news that no child wants to hear about an aging parent.
Here's the thing: I count my blessings that my dad lived so long. After all, he's a retired Marine Corps captain who saw three tours of combat, one in Korea and two in Vietnam.
Honestly, he's lucky he lived as long as he did. But that still doesn't make the aging process any easier, at least not on the body.
He recently had a second knee replacement that didn't go as well as planned. He also has swelling of the feet. His mobility is not all that great, and he can't drive right now.
At 86, he recently learned he has congestive heart failure. That's a condition in which the heart doesn't pump as strongly as it should, leading to a buildup of fluids.
As such, my dad is part of a huge trend in America. Fact is, according to the American Heart Association, cardiovascular disease is set to have an economic impact of $1.1 trillion by 2035.
And today, I want to reveal a life sciences firm that is bringing badly needed relief to millions of heart patients - and show you five reasons why it's set to double in as little as three-and-a-half years...