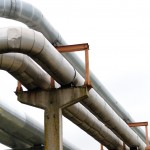 There are staggering numbers coming out of the energy world - numbers that explain how to invest in natural gas now...
According to the Energy Information Administration (EIA), in the United States alone is parked over roughly 862 trillion cubic feet of natural gas reserves. That's over a century's worth of domestic supply.
Better yet, there's plenty of domestic demand for that supply -and it's growing.