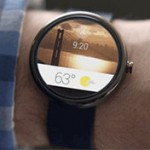 Yesterday (Tuesday), Google Inc.(Nasdaq: GOOG) announced "Android Wear," an extension of its mobile Android operating system (OS) designed to power wearable gadgets - and it's going to be awesome.
Google said it will make its initial push in smartwatches, but that Android Wear won't end there.
"We're just getting started. The possibilities with devices that you wear on your body are endless," Android Director of Engineering David Singleton said in a preview video released along with the announcement.