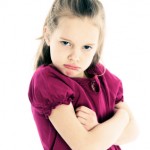 Legendary bond guru Bill Gross doesn't think too highly of the Federal Reserve and Ben Bernanke's monetary policies.
"There comes a point when no matter how much blood is being pumped through the system as it is now, with zero-based policy rates and global quantitative easing programs, that the blood itself may become anemic, oxygen-starved, or even leukemic, with white blood cells destroying more productive red cell counterparts," Gross writes in his June investment outlook titled Wounded Heart.
Gross believes that QE, which he describes akin to a bad dose of chemotherapy, will end later this year but not because of a suddenly strengthening economy.