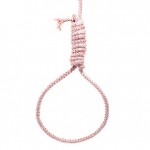 Zeng Chengjie, a real estate developer who has been likened to "China's Bernie Madoff," was executed by the government last week for fraud and illegal fundraising.
The businessman allegedly defrauded more than 57,000 investors out of approximately RMB2.8 billion (US $460 million), of which RMB1.7 billion has been returned.
Zeng used the money to fund his company for urban development projects, including public facilities and local landmarks.
He has been described as a self-made businessman - the type who pulled himself up by the bootstraps at a young age. In 2006, his hometown published a profile on Zeng filled with accolades, referring to him as a "diligent, wise, and conscientious man."