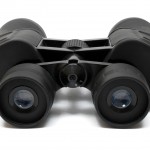 Don't expect a definitive answer from this week's Federal Open Market Committee (FOMC) meeting on when the Fed will begin tapering its massive quantitative easing program.
Instead, the focus will be on the FOMC's statement, which will be scoured for clues about when scaling back QE3 could begin.
"We do not expect any modifications to the asset purchase pace or forward guidance at this meeting, so markets are likely to hang on every word change in the statement," Michael Hanson, an economist at Bank of America Merrill Lynch Global Research, said in a research report.
This month's FOMC meeting is the last before September, the month the markets have been expecting the Fed to announce "the taper."
Brian Gardner, senior vice president of Washington Research at Keefe, Bruyette & Woods, said the economic outlook will be key to finding taper clues.
"We do not expect any changes in policy (either for large-scale asset purchases or for Fed funds rates) but the commentary on the state of the economy could be significant," Gardner said in a research note. "As Fed officials have recently reinforced their intent to look at the outlook for the labor market and the economy, any change in the Fed's description of the economy could provide a better idea of when the Fed might taper asset purchases."
But, Gardner added, "Our guess is that any change in language will be nuanced and keep the markets guessing about when the Fed will taper."
He said Friday's jobs report may ultimately be as significant as the FOMC statement in terms of gauging when tapering would take place.