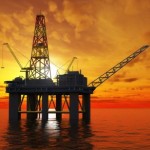 Score another victory for Carl Icahn.
With the Transocean LTD (NYSE: RIG) deal announced yesterday (Monday), Icahn has once again shown why he's considered a master among activist investors.
The concessions he won from the world's largest offshore rig contractor include a boost to Transocean's dividend from $2.24 to $3 a share, subject to approval at next year's annual general meeting.
Transocean management also agreed to support Icahn-backed director Samuel Merksamer's re-election to the board, as well as the election of another Icahn pick, Vincent Intrieri, at next year's meeting.