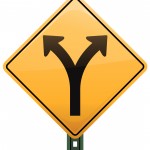 Two of the largest U.S. financial institutions kicked off third-quarter results for big bank earnings today, giving us a peek at how they fared amid tough times for both firms.
Wells Fargo & Co (NYSE: WFC) is in the midst of slashing headcount in its mortgage unit by some 1,800, and JPMorgan Chase & Co (NYSE: JPM) is tangled up in settlement talks with the U.S. Justice Department.
The short story on the banks' earnings: WFC earnings had to use a lot of "accounting gimmickry" to beat earnings-per-share (EPS) expectations, and JPM earnings show the first quarterly loss since Jamie Dimon came on board (he started in 2004 as chief operating officer, then moved to chief executive officer in 2005).